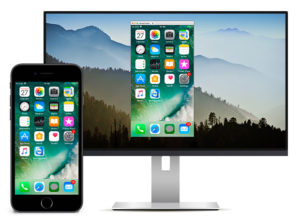 For many years now FileMaker Go has provided access to FileMaker databases via iOS devices (iPhone, iPad, iPod). Using FileMaker on mobile devices allows team members to view and update data; on the road, in the warehouse or even from home without needing a desktop/laptop computer. While the team at Insightful Systems use TeamViewer each day to support our clients when it came to iOS devices clients were effectively 'off the grid'. With the introduction of iOS 11 and TeamViewer 13 our technical team can connect to iPhones and iPads and provide support in real time. So long as you have a connection to the Internet, we can connect to your device and provide over the phone assistance – we see what you see.
If you'd like to read more about iOS screen sharing and remote support, visit the TeamViewer website.
If you've been considering an iOS interface for your FileMaker database and would like to discuss your options, call us today on 0419 324 385 or send us an email and we'll get back to you ASAP.