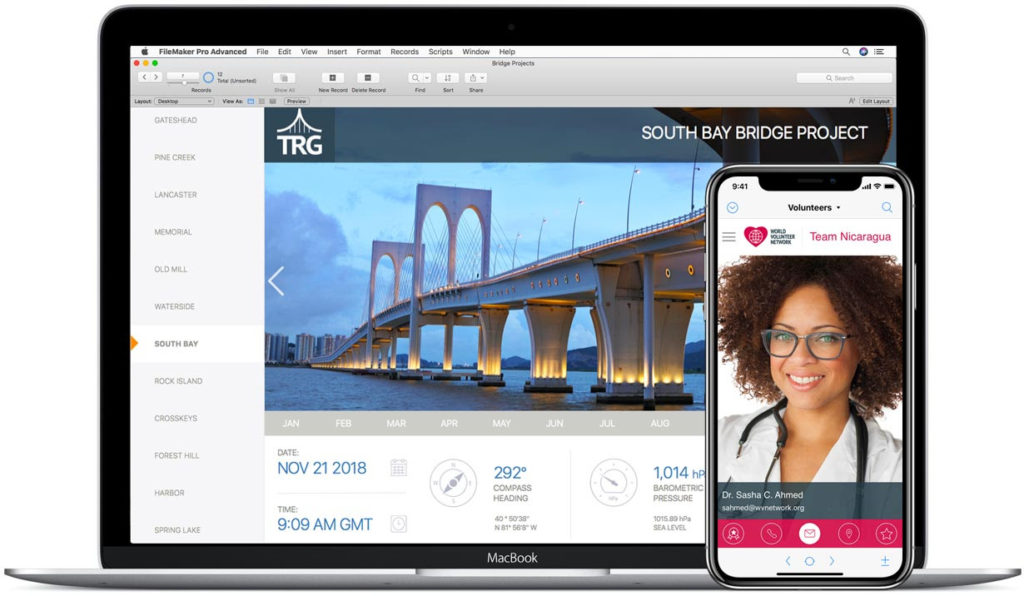 FileMaker, Inc. has released the newest version of their popular database platform – FileMaker 17.
Version 17 of FileMaker focuses on speeding up and simplifying app development through starter apps, master-details layout options, and a revamped layout mode, plus it includes an overhauled FileMaker Server Admin Console and a new Admin API.
While many of these features might not be immediately obvious to existing FileMaker users they will reduce the time to develop, maintain and extend existing database system.
New support for sensors allows mobile apps to capture information from the iOS sensors in iPads or iPhones, and on iPads with iOS 11.2 or later, drag and drop support has been introduced, for easily transferring files, photos, links, and more between two apps. Local notifications can also be displayed on an iPhone or iPad when FileMaker Go is not running or is in the background.
Further information about the latest release can be found on the FileMaker website.
If you'd like to see how FileMaker 17 can streamline your business call us now on 0419 324 385.