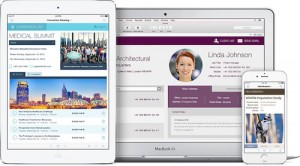 FileMaker has released the latest version of their cross-platform database solution with significant improvements built on the existing FileMaker platform.
Version 15 includes enhancements to the entire FileMaker Product range
Key features of this release include:
Enhanced WebDirect support including support for mobile browsers.
Improved interface consistency across all platforms and devices including desktop, web and mobile.
Improvements to FileMaker Go so that custom solutions look and behave more like native iOS apps.
For more information about FileMaker 15, check the What's New page on the FileMaker website or download the FileMaker 15 Platform info sheet and see how FileMaker 15 can help your business grow.
If you like to discuss how Insightful Systems can build a custom solution for your business, call us now on 0419 324 385.