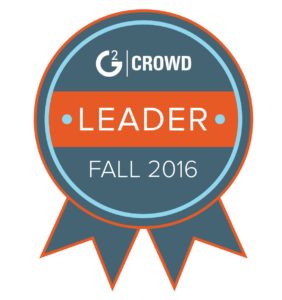 SANTA CLARA, Calif. – Oct. 11, 2016 – Today FileMaker, Inc. announced that it has been recognised as a Leader, the highest ranking possible, in G2 Crowd's Grid℠ for Rapid Application Development Software. Ninety-four percent of users rated it four or five stars, and 96 percent of users said they would be likely to recommend FileMaker. The company also earned the highest overall market presence score. The Grid may be viewed at here.
Rapid application development (RAD) software provides programmers and developers with the tools necessary to build an application quickly from start to finish. Rapid application development refers to a method that development teams use to build new applications quickly and with an emphasis on releasing frequent prototypes. This model allows for high business involvement by focusing less on planning, and more on releasing a working prototype which garners reactions and critiques from users. With RAD software, development teams can be flexible in the development lifecycle, with applications evolving over time with input from business involvement and user reaction from previous models.
FileMaker's recognition as a leader in the G2 Crowd report demonstrates the company's success in creating the industry's leading application development platform.
Easy customisation: The FileMaker Platform is powerful software used to create custom apps that work seamlessly across iPad, iPhone, Windows, Mac and the web. Unlike packaged apps or programming tools, custom apps meet the unique needs of the team.
Ongoing popularity: FileMaker Go for iPad and iPhone app has surpassed 2 million downloads from the iTunes App Store. This reflects the ongoing popularity of the FileMaker Platform for developing custom iOS apps.
High user satisfaction: The platform received a satisfaction rating of 91 percent in the following categories:

Ease of use
Meets requirements
Ease of setup
Ease of doing business
If you'd like to discuss how Insightful Systems can streamline your business, give us a call on 0419 324 385 or send an email today.
Copyright © 2016 FileMaker, Inc. All rights reserved. FileMaker, FileMaker Go and the file folder logo are registered trademarks of FileMaker, Inc. in the U.S. and other countries. FileMaker WebDirect is a trademark of FileMaker, Inc. All other trademarks are the property of their respective owners.