Grimwade Conservative Services is a professional practice specialising in restoration and museum standard conservation. As the only centre of its kind in Australia, they provide a range of conservation services and treatments to multiple client groups.
Prior to contacting Insightful Systems, Grimwade Conservation Service used an overly simplistic, aging database that did not take advantage of key features made available in recent FileMaker releases. Insightful System developed a new custom FileMaker solution that streamlined the quotation and management of restoration and conservation tasks.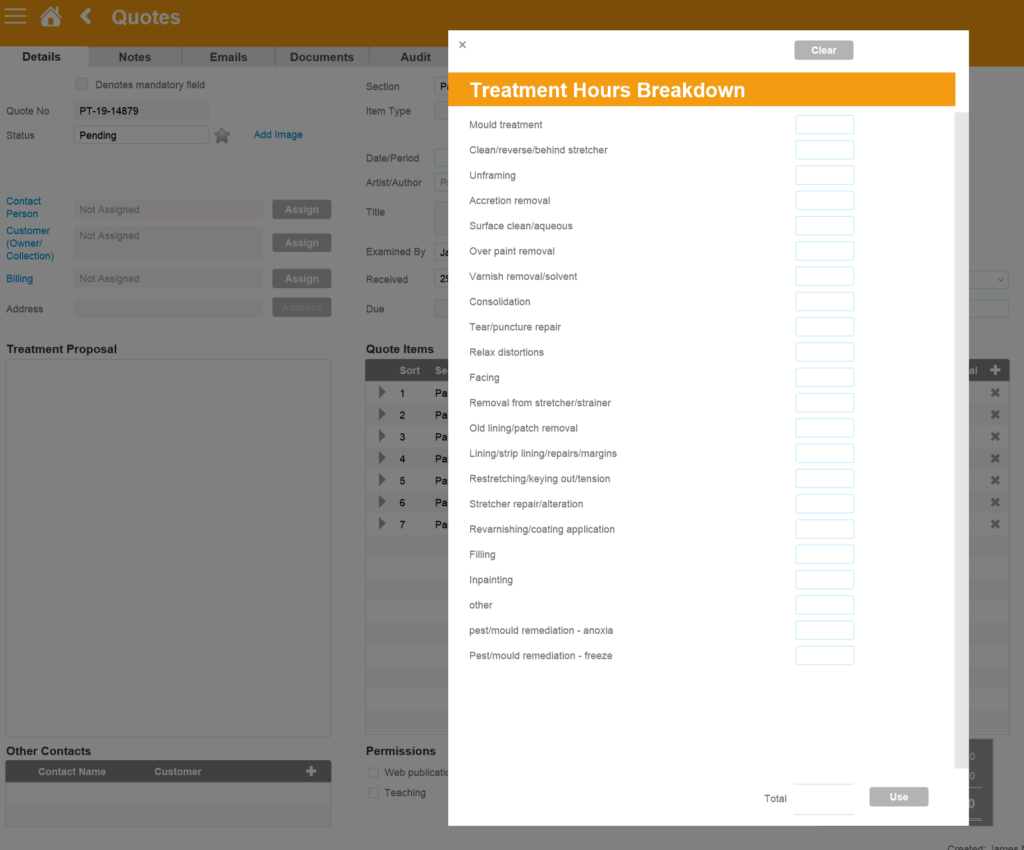 The new FileMaker database included the following key features:
Comprehensive customer details.
Template-driven tasks and sub-tasks to simplify the quoting process.
Custom forms for reporting progress to clients.
Tracking of active Quotes and Jobs via custom Home screens.
Invoicing based on the percentage of work completed.
Tracking to discern time spent on customer jobs and internal projects.
Reporting across the entire system; Clients, Quotes, Jobs, Invoicing and TimeSheets.
Insightful Systems were critical partners in delivering our vision of a modern, dynamic and valuable database. We took an agile approach to the design and implementation and this would not have been successful without the commitment and flexibility shown by the team at Insightful.

Chris Stevenson, General Manager – Grimwade Conservation Services

Insightful Systems develop database solutions for clients in Australia and overseas across a broad range of industries – from manufacturing to professional services and everything in between. If you'd like to discuss how Insightful Systems can streamline your business, give us a call on 0419 324 385 or send an email today.