Established in 2001, Simply Fruits is one of Australia's leading fresh fruit pre-packing businesses. Simply Fruits previously used a combination of spreadsheets and paper forms to manage packing, QA and dispatch for major Australian supermarket retailers. Insightful System developed a custom FileMaker solution that manages all aspects of the business workflow, providing complete traceability of data from farm to shelf. The new FileMaker database provides the following key features:
Receive fruit deliveries directly from the grower, recording variety, weight, quantity, and quality. Photos of fruit are taken and barcode labels produced, all before it reaches the coolroom
Automated receipt of customer orders. Attachments are downloaded from email and loaded directly into the database
Barcodes are used to track the movement of fruit, linking produce directly to customer orders.
Insightful Systems have collaborated with the Simply Fruits team to provide user-friendly interfaces that are easy to use and allow feedback to be recorded in real-time.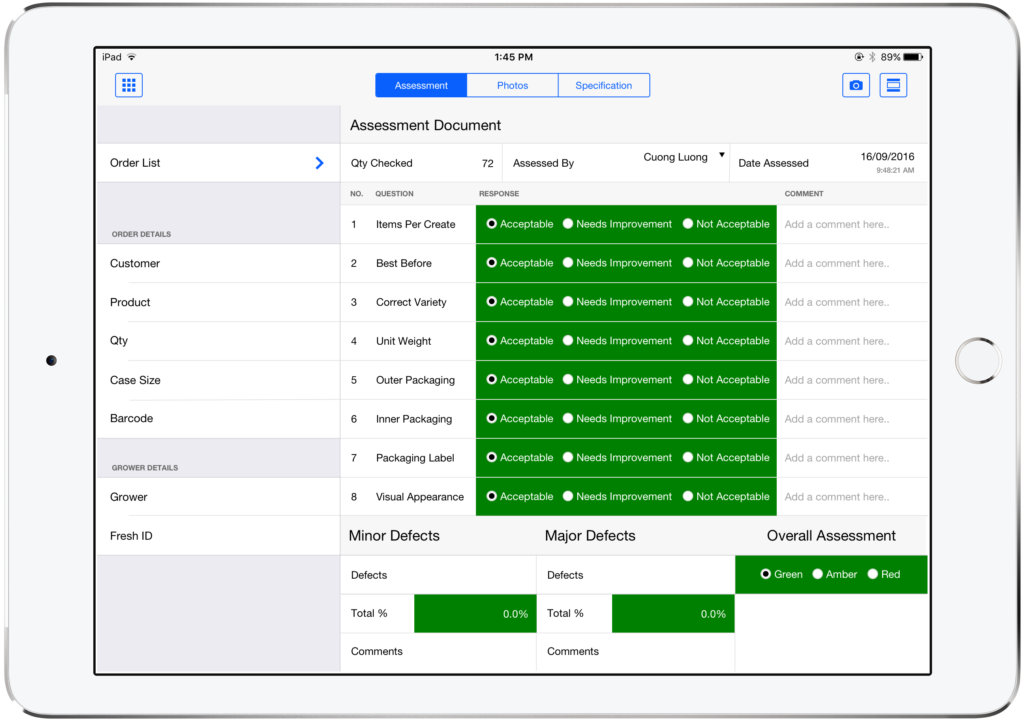 Insightful Systems develop database solutions for clients in Australia and overseas across a broad range of industries – from manufacturing to professional services and everything in between. If you'd like to discuss how Insightful Systems can streamline your business, give us a call on 0419 324 385 or send an email today.